Like many autistic adults, I like living alone and having my own space is important to me. I don't need other people being there making noise and mess. I don't throw dinner parties and I am very happy with this situation. The problem is that I also cannot do DIY. The idea of doing even the simplest task myself is cripplingly stressful particularly if it involves any equipment. So, when things brake (or I can't understand how to work them) I find ways to work around them. It is just easier.
My new microwave didn't come with an instruction manual and the one I found on the internet didn't match so I have not used it. That was two years ago so I heat everything on the hob.
The lights have a complicated fitting meaning I can't work out how to get to the bulb. As a result, my flat is getting progressively darker. I now need a torch in the bathroom.
When my shower broke, rather than getting somebody to fix it. I started showering at the leisure centre instead for a few months until I finally called the landlord who quickly fixed it while I took deep breaths.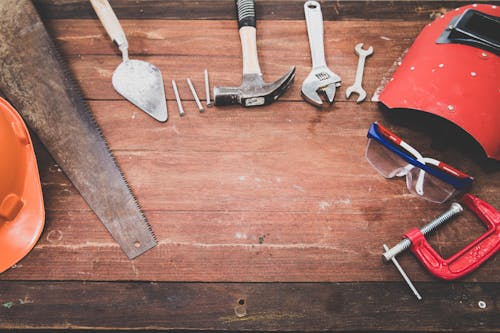 The other day, we had a couple of cold nights so I tried turning on the radiator. Of course, I had forgotten that it stopped working ages ago. Feeling brave, I decided to try hitting the thermostat with a spanner. Amazingly it worked. Trouble is that now I can't turn it off again and am back to sleeping on top of my duvet.
All this is part of a wider anti-change agenda that occurs in my mind. Anything that is likely to cause disruption should be avoided and this is where I now find myself. When the world changed in March, I lost my job and my flat with only three days notice. Should I have fought? Possibly, but I just didn't have the energy.
Now, six months later I have fallen into a nice routine. This is so important for me and for so many autistic people. I recently heard an interview with an autistic man who has eaten the same dinner every night for seven years even though he stopped enjoying a long time ago. When the supermarket stopped selling one of the ingredients it caused him real problems. I can relate to that.
               It occurs to me that I will need to go back to work soon but changing my routine is a real mountain for me to climb at this moment. I know that living like this forever is unsustainable and my savings will not last indefinitely, but I am settled. I go on a walk each day, I listen to the radio, I write, I am content.
"I never put off till tomorrow what I can possibly do – the day after."

Oscar Wilde