I have been recently reunited with my childhood diaries. This is the first entry I wrote;
Swimming club, crawls 56
Metrolink to Manchester, went to the Arndale Centre.
Went bowling, I won 74-71. 3 point difference.
Mild and cloudy. 9 temp.
Summary: a tiring day but one I will always remember 10/10.
This was the final year I was at primary school, three years before the Arndale centre I mentioned got destroyed by an IRA bomb and it is so interesting to read it again 27 years later. The Metrolink is the tram service and because it goes along the streets rather than underground or on train tracks, I found it very exciting and if I am honest, I still do.
As a child, I was a keen swimmer and went to swim club at the council run leisure centre twice a week. I was hopeless and used to hop along the bottom of the pool thinking nobody would notice. Because of this, I was one of the last to get my 10-meter badge. I tried for years to make it onto the team, eventually I managed and was on the relay team at a gala against another local club. I was so slow that I wasn't asked again and stopped going not long after. (crawls 56, meant I did 56 widths of front crawl. Yes, I counted).
Ten pin bowling seemed so innocent then, before the government deemed it to be an activity at high risk of spreading disease. My main memory of bowling was the anxiety of not getting my shoes back at the end. When I was young, I was convinced that my shoes would be lost, and I would be stuck with those weird red and white bowling shoes forever. I found out recently the reason for the shoe changing at the bowling alley is that they help the player slide down the lane. Quite why you would consider young children sliding around with heavy bowling balls to be a good thing, remains an unanswered question.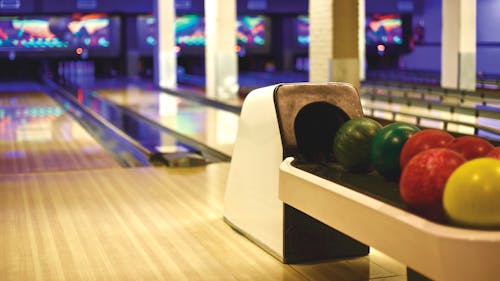 Obviously, it is full of spelling mistakes and lack of space meant there is no real detail but looking back over this entry, it is interesting to see how full of numbers it is. I noted the temperature, the bowling score, how many widths I swam and even gave the day a rating out of ten. What I totally failed to mention is who else was involved (presumably I didn't do all this alone, aged 10) but other people were not significant enough for me to notice. In hindsight, autistic traits are clearly already there.
So, was ten-year-old me correct? Was this a day I would always remember? No.