There are a lot of advantages in renting somebody's spare room. Having a landlord onsite means the house is likely to be in a good condition, without the normal rental property nightmares like mould on the walls, broken appliances or mice. Plus, it is in their interests to quickly fix things that go wrong.  I have had some great landlords, people who have grown-up children leaving home and so are well used to people coming in and out are particularly brilliant.
               On the other hand, I remember a landlady who made up a burglary and called the police to report the theft of her non-existent jewellery. They arrested her within a few minutes as it was clear she was wasting police time. Another time, a previous tenant took keys when they left so the landlord changed the locks, forgot to leave me a copy and went on holiday.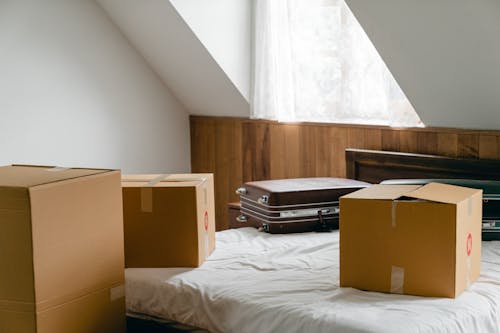 The websites looking for tenants reveal a lot about the landlords. The first group are the ones who have had bad experiences previously:
No smokers, or Binge drinkers please. Also needs to be happy around Germans.
Prefer males as I usually relax around the flat in just my boxers and won't change that for anyone.
It will not be possible to have post delivered to this address.
There are the ones who really don't have space but need the extra money:
Necessary to purchase the current double bed in the room, it won't be expensive and there's lots of storage space underneath it.
Your room would be the large sitting room which will be shared from time to time. Bed put in storage during daytime hours.
Room available Monday to Friday only. Minimum let three-months.
Then there are the rooms that for some reason have been available for a long time now:
In addition, you will be expected to mow the lawn and need to know that my Guinea Pigs always come first.
Female preferred to help the men keep the place clean
Must tolerate the smell of takeaways
Mad spurs fan lives here. Girls and gays are fine but not gooners.
I would recommend looking at these websites, they are a brilliant way to spend an afternoon.